We are extending the Golden Days of Summer with introductions of new products to our Golden Salerno collection! Allow the gold-toned detailing of these products to bring a warmth and golden hue to your entertaining all year long.
Here are some of the new additions featured above: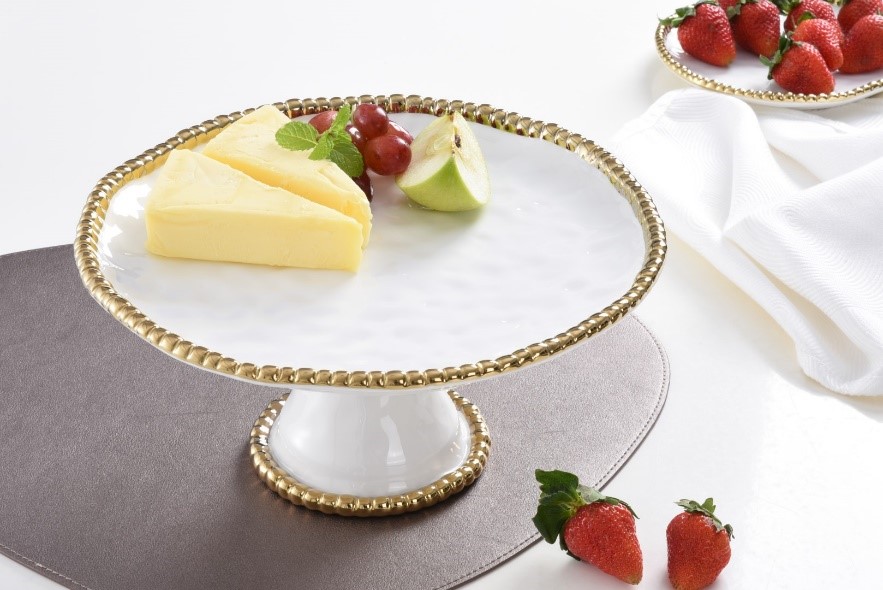 The Round Cake Stand is a necessity for any host. Not only is it perfect for displaying all your freshly baked sweet treats, it also makes a great server for appetizers! Take your appetizers to new heights by using the Round Cake Stand to create your next charcuterie board.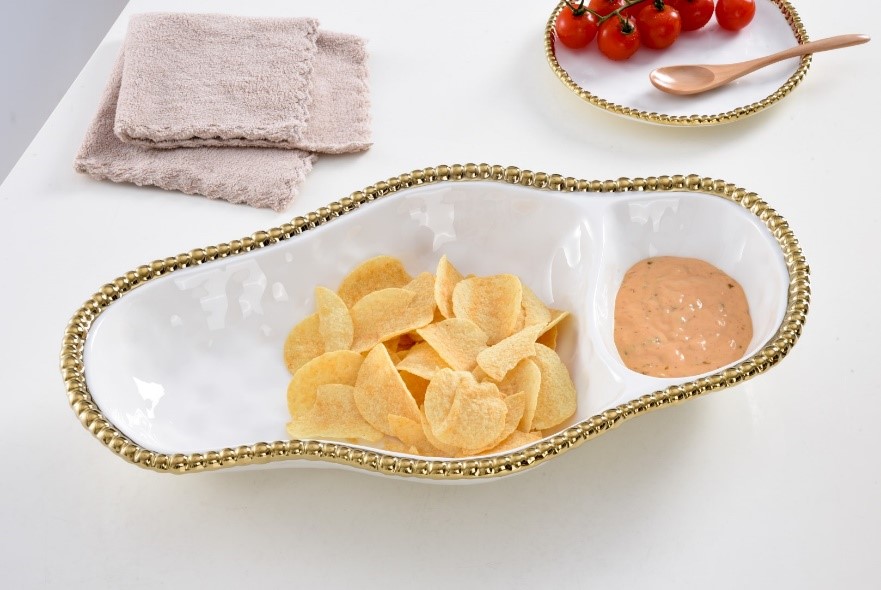 Snack in style with the 2 Section Serving Piece. Perfect for serving all your favorite pairings like pineapple salsa and tortilla chips, fresh hummus and pita chips or a seafood dip and toasted bread! Whatever you choose to serve, it is sure to look elegant in this beautiful gold-tone accented piece.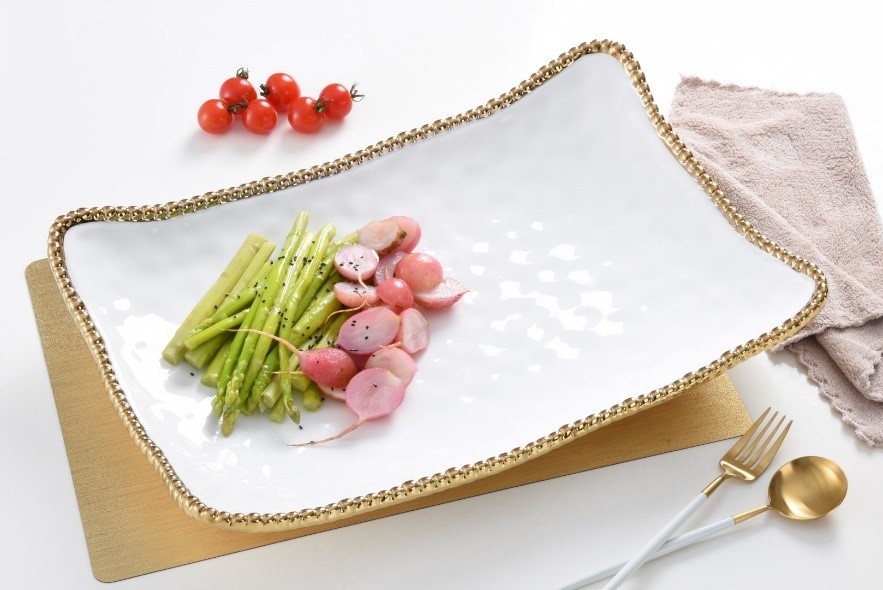 A new statement piece to the Golden Salerno collection comes in the form of the Rectangular Serving Piece. Perfect for serving all your main dishes and large sides, this oversized tray will add elegance to any table.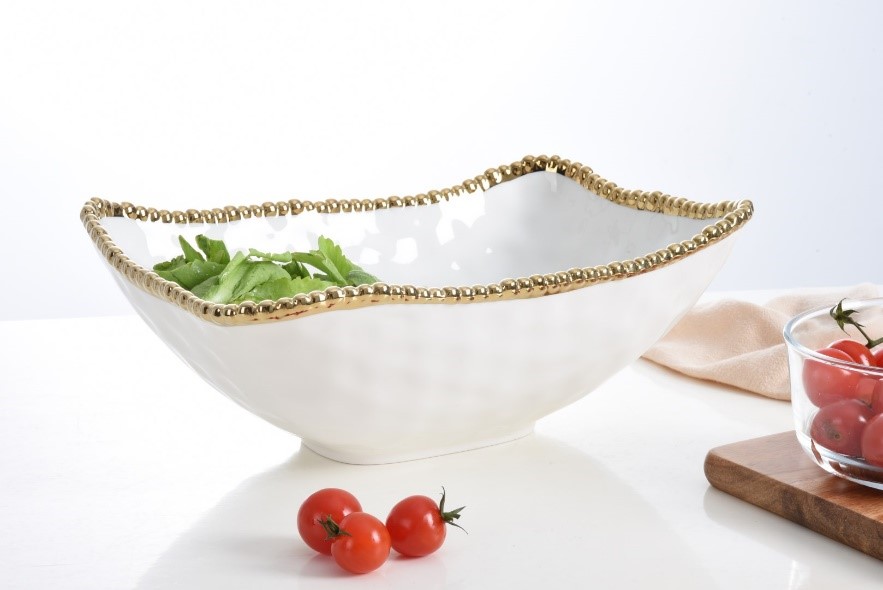 At 5 inches deep, the Deep Serving Bowl is ready to take on your biggest salads and pasta dishes! With this bowl, you will be ready to serve any sized group in style.