Update your Inspiration Station with Pampa Bay!
We are spending more time than ever in our home offices and if you are anything like us, your desk could use an update. Whether you are working from home, taking online classes or just learning a new skill, your desk should be a place that inspires you to do your best work! Use some of our beautiful and versatile products to help update, organize and stylize your inspiration station!
From Tabletop to Desktop
Thought our products were exclusively for the kitchen and dining room? Think again! Our products make an easy transition from your tabletop to your office. Here are some of our favorites for updating any desk!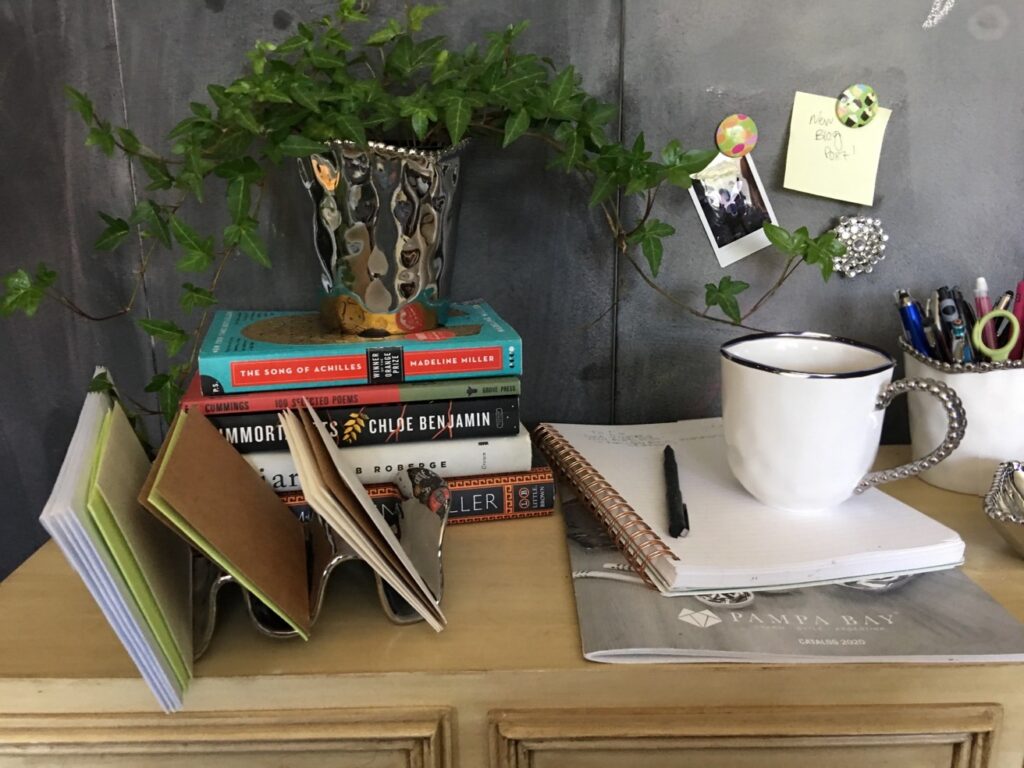 Taco Holder from our Accessories Line

Our Taco Holder (CER-2629) makes the perfect letter rack! The three slots are perfect for fitting letters of any size.

Medium Cachepot from our Verona Line

Our Medium Cachepot (CER-2512) is the ideal home for your botanical desk mate. Just drop in your favorite plant!

Mug from our Set the Table Line

No desk is complete without a cup of coffee! With this Mug (CER-9006-W) you don't have to worry about hand-washing the dishes after a long day of work, it is easy care and dishware safe!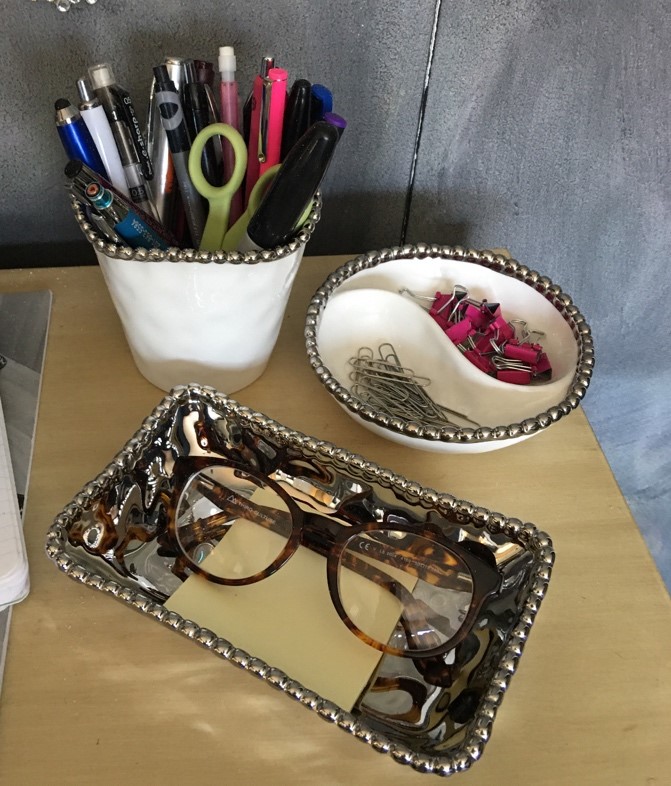 Small Cachepot from our Salerno Line

Organize your desk by putting all your pens and pencils in our Small Cachepot (CER-2511-W). No matter how many office supplies you have, we've got you covered! Our cachepots come in three sizes: small, medium and large.

Mini 2 Section Platter from our Salerno Line

Bring organization and balance to your desktop supplies in our Mini 2 Section Platter (CER-2621-W)! Store paper clips, binder clips, tacks or any of your other small supplies in style.